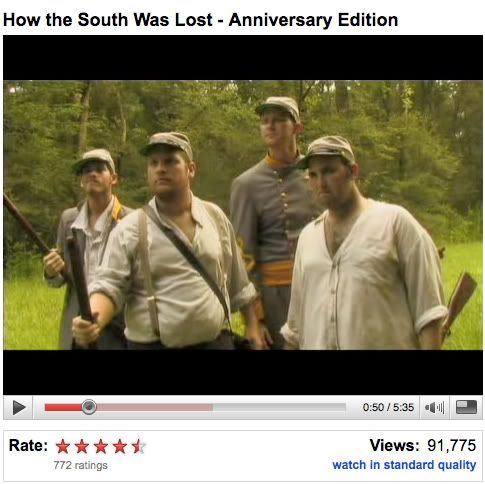 How the South Was Lost - Anniversary Edition
is featured on the
front page of YouTube
!
My brother woke up to find that we had gotten around 40,000 views overnight. He wondered what was going on and quickly found out.
Those of you who are sensitive to foul language may want to avoid reading the comments section. Much to our surprise, the film seems to generate a lot of animosity, and people don't always express that well. :? It's so odd that people take it so seriously.
In any case, I thought readers would want to know that we're featured. We're very excited about it!